Outline
WordPress and ExpressionEngine have had fierce competition for a long time and sometimes developers and new users might be confused between the two. Through this blog, we'll look at areas where WordPress falls short and ExpressionEngine shows up. In the end, we decide between WordPress and ExpressionEngine as the choice of a blogging platform.

Introduction
Think about creating a website, the CMS that pops-up in our mind and on the SERPs is WordPress.
The world's most popular CMS powers 59.8% of all CMS websites and 37.6% of all websites.
So, in a random experiment where you go through 100 blogging websites, there at least 60 of them are powered by WordPress.
Despite its wide popularity, ExpressionEngine developers still believe that there are better and more secure CMS' out there that stand as a strong competitor to WordPress.
While WordPress appeals to the masses with its vivid theme library, FOSS model, and no-code website, it also loses the baton when it comes to security and uniqueness.
Here is when the ExpressionEngine content management system swoops in to save the day and help you make your website unique and new.
But let's not jump to conclusions before looking at the evidence.
Let's look at the pros and cons of both WordPress and ExpressionEngine and finish it by identifying the situation in which you should use these.
WordPress – The World's Choice And Developers' Conundrum.
In today's day-and-age, creating a website is a few clicks away and pocket-friendly. With most CMS' adopting the FOSS (free and open-source model), website creation only needs hosting and domain money and a few essential plugins.
WordPress is the most popular and convenient option for most beginners. In fact, most IT agencies receive major requests to hire WordPress developers for their website needs.
But, as developers who work day-in-and-day-out with WordPress, we know its strengths and weaknesses at our fingertips. Of course, the pros outweigh the cons, which is why WordPress stands as a powerful CMS, but we cannot deny that the cons are challenging.
A small example is that of the themes; while the WordPress theme library offers multiple themes, it gives us many options. But, as we saw earlier, most websites trust WordPress, making it difficult to fetch and use unique themes. So your hopes and dreams of creating a unique website without the use of code won't come true.
We know where WordPress works and what works for us in WordPress, but let's look at WordPress's cons.
Where WordPress Doesn't Compete Well – The All-Pervading Cons.
WordPress began as a robust content management system that was very popular amongst passionate bloggers. Later, it grew into complex websites and e-commerce.
As it ventured into the complex websites, the WordPress team decided to create vivid themes and functionalities that would allow users to create a basic, aesthetically-pleasing, and no-code website.
But as it ventured further into themes and functionalities, it over-looked a few aspects that led rational WordPress developers to look the other way. Here are a few cons of WordPress.
1) Prone To Security Breaches
WordPress follows a FOSS model (free and open-source software), a boon for many of us because we don't have to shell out a lot of money. But it is also easy for hackers to hack any website built on WordPress if it doesn't have updated and appropriate plugins. While the automatic update allows your website to fetch and install updates without your help, it doesn't update everything automatically.
2) The Updation Dilemma
Every time that WordPress comes up with a new update, which is frequently, to stay ahead of the hackers, it requires you to update everything on your website from scratch. It is simple as long as you've not added too many codes. If your website has significant code customizations, it means that your updating process might be long and tedious. And sometimes, you might come across a fork in the path of either updating your website or waiting for the next update and then updating it. Such a dilemma could be harmful to the website.
3) Uniqueness Comes At A Cost
As long as you're okay with using pre-set themes that the WordPress theme library provides, you don't have to put in many efforts. But if you're looking for a unique theme, you might need to code your way to uniqueness. And for that, you will need to know PHP, CSS, & more and some time on your hands.
Over the years, there have been few more WordPress limitations, but they've all been cured by a successive update. The three limitations mentioned above have, more or less, remained the same.
Now, rationally speaking, these cons are outweighed by the pros. WordPress development is the most popular source of business for many IT companies. Services like hiring WordPress developers or WordPress development services are more prominent than any other content management system. Yet, there are a few of us who'd like to look at other options, like ExpressionEngine development.
ExpressionEngine – A Beaming Ray Of Hope
ExpressionEngine has been keeping a low profile since its inception in 2005. Not many of us know that it was created to manage complex content management solutions. Unlike its many counter-parts, ExpressionEngine's algorithm doesn't make any assumptions about the content type and categorize it. It allows users to make customized content solutions, channels, relationships, and custom fields that allow them to maintain their uniqueness.
Now, ideally, we could perform such functions on WordPress, but we'd have to beat about the bush longer on WP than on ExpressionEngine. And because ExpressionEngine has a steeper learning curve, it is not only developer-friendly but also beginner-friendly.
Let's look at a few reasons why you must consider ExpressionEngine as your CMS partner and jump on the EE-train by hire ExpressionEngine Developer;
1) Flexible Customization
Despite being a modular CMS solution, ExpressionEngine allows you to customize your back-end framework to meet your website goals quickly. You can organize the data as you wish without facing constraints like in other rigid CMS'. You can create structured data schemas that will make your website SEO-friendly and allow the crawlers to do their job quickly.
Any rational ExpressionEngine developer will agree that ExpressionEngine allows you to move out of the set themes and frameworks without much hassle.
2) Multi-Site Management
You can have multiple ExpressionEngine websites and not worry about using different management panels to take care of them. The multiple site manager allows you to glide from site to site with a single installation.
A great advantage here is that, even though multiple of your website can be managed with a single click, there is still a lot of room for individual design and customization.
3) Strict Security
CodeIgniter is an object-oriented PHP framework that powers ExpressionEngine. And this allows the users and ExperssionEngine developers to extract critical functions from the front-end without letting out sensitive information and leaving room for any exploitation.
ExpressionEngine has kept a low profile amidst a pool of CMS', which negates chances of a security breach and the wholesome updates keep your website away from hackers.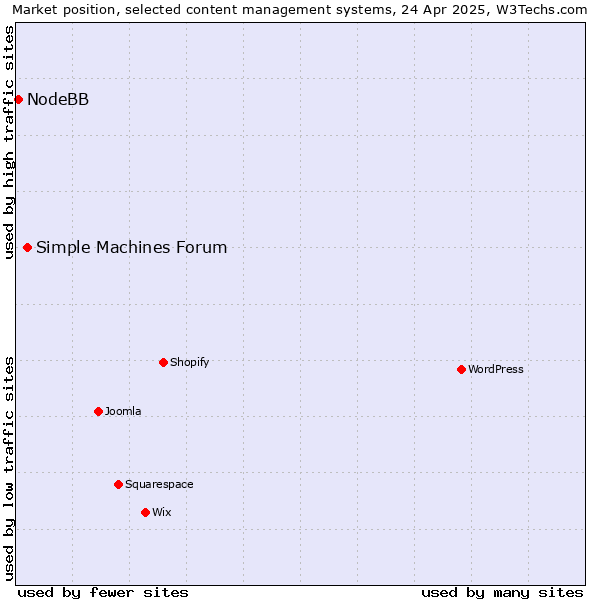 What Should Be Your Choice?
We know that WordPress is a popular choice amongst beginners and developers. While there are strong WordPress pros that may not outweigh ExpressionEngine functions, the latter's strict security, complex content customization, and theme uniqueness make it different from the others.
WordPress can help you with the simple website that does not need more customizations and is easy for new users. ExpressionEngine is the perfect choice for heterogeneous content and a unique website with customized themes.
If you're looking for a partner to help you further differentiate between the two competing CMS and then hire the right developer, we're here to help you! All you have to do is navigate to ZealousWeb!